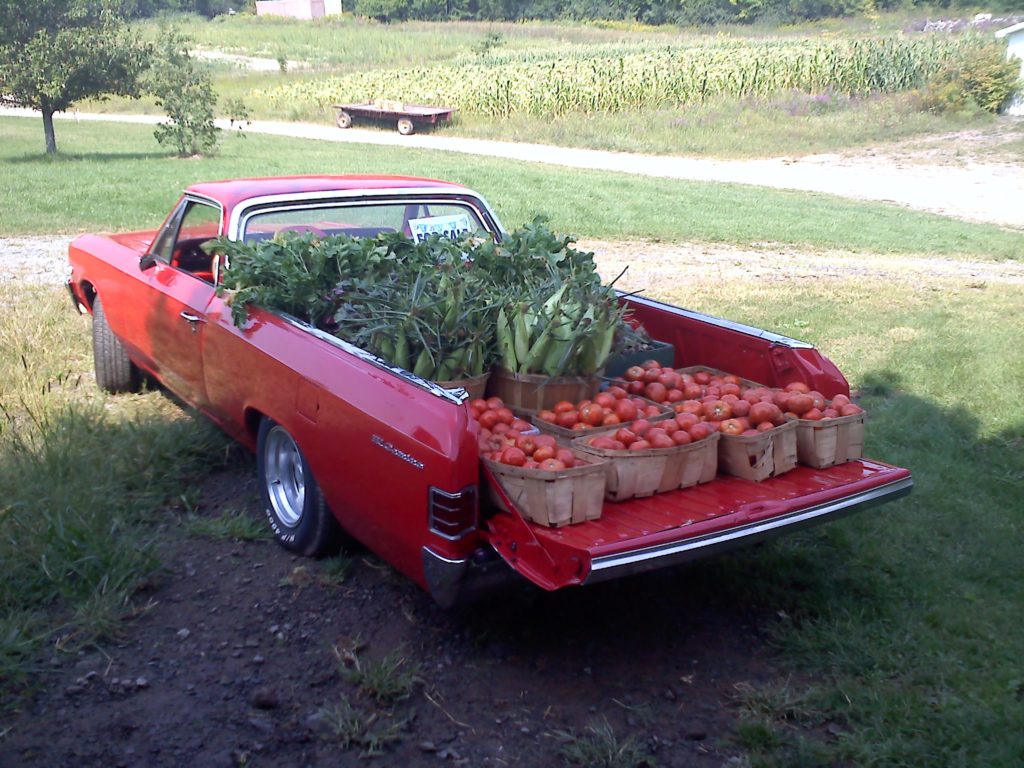 ASLF began working with local veterans of the Armed Forces in the spring of 2008 by hosting a team of four recent graduates of A Different Shade of Green, a green-focused workforce readiness program taught by the Cornell University Cooperative Extension of Onondaga County.
These volunteers spent four weeks at ASLF learning: plant identification, preparing the ASLF garden, pulling weeds, planting vegetables, building raised beds for plantings, and sifting the weeds and rocks from the soil removed from their creation of a rain garden near the vegetable garden, with the instruction and support of ASLF volunteer Alicia Radicchi.
Vetfarms is a pilot program, the first of its kind in CNY, created in 2008 by local veteran Tom Bryant as a means to provide veterans with the opportunity to earn a living growing vegetables for market in the peaceful therapeutic setting of working farmland.
After attending Beginning Farmers training at Cornell Cooperative in Syracuse, Tom set about the task of locating suitable land to farm. In northern Onondaga County new farmers donated a five-acre parcel for use, and its sandy loam soil allowed them to grow huge pumpkins, squashes, collard greens, turnips, brussel sprouts, cabbages and peppers.Veterans sometimes suffer from Post Traumatic Stress Disorder (PTSD) brought on by some of their military duties. It has been found that farming, nurturing animals, or growing crops relaxes and calms many veterans and increases their quality of life.
Many Veterans attended Cornell's Different Shade of Green Veteran agriculture training program and the idea to create some enhanced training while partnering with local farmers became a reality. Vetfarms was born as a re-integration program for veterans wishing to learn farming and how to run a farm as a business owner. A second farm in Cicero became involved in 2010 and has helped train Vets in safe machinery practices, planting and harvest schedules, and proper market preparation of harvested crops.
It has been documented by the U.S. Department of Labor that the national average unemployment is about 9.3%, while for veterans it is 14.9%. Vetfarms is building a comprehensive plan to assist a population that has done much for our country; many veterans have grown up in rural areas and have the ready skills and drive to succeed at farming, and ASLF is supportive of these efforts to keep productive farmland in use for agriculture and away from other, less environmentally valuable development.
Tom has been active in community urban gardens since 1997 in Syracuse, Eastwood and Liverpool. He and his fellow veteran farmers helped the New American Center and several Veterans' posts with the bountiful harvests from their farming in 2010 and hope to help even more people learn farming and profit from the experience as Vetfarms grows. It is their goal to grow into a vocational rehabilitation program recognized by the Veterans Administration. For more information e-mail Tom Bryant at vetfarms@aslf.org.
Contact ASLF here.